A 300 km Audax, long-distance cycling event from Lancashire to the summit of Great Dun Fell and back again – in a day!
Start: Burnley, Lancashire
Date: Sunday 23 April 2023
Start time: 06:00 am

The Knock Ventoux 300 is a 300 km cycling event sanctioned by Audax UK (AUK), taking place on Sunday 23 April 2023, starting and finishing in the town of Burnley, Lancashire.
---
The event is a randonnee – not a race! Those taking part will have a maximum of 20-hours to complete the challenging 300 km route.
---
PBP 2023

The Knock Ventoux 300 counts as a 300 km qualifying ride for the forthcoming Paris-Brest-Paris 1200 km randonnee.
---
OVERVIEW
A clockwise circuit circling northern England, with the ascent to the summit of Great Dun Fell, Britain's highest paved road at 847m the 'highlight' of the ride!
The early part of this randonnee climbs through the Trough of Bowland before descending into the Lune Valley, following pleasant country lanes and B-roads. An incursion into Cumbria introduces riders to the mighty Great Dun Fell; the highest paved road accessible by bicycle in the UK!  The final stage focuses primarily on the Yorkshire Dales National Park. Overall, a wonderful day's cycling with beautiful scenery, covering some wild and exposed moorland (roads).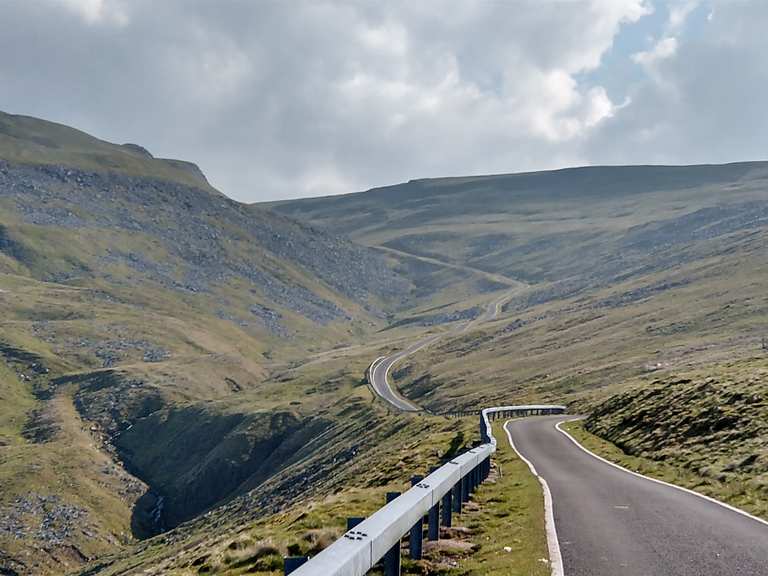 Great Dun Fell road, Cumbria
Great Dun Fell Summit, Cumbria
Tan Hill Inn, Britain's highest pub!
---
How hilly is it?
The Knock Ventoux 300 has about 4000 metres of climbing spread over 300 km, equal to about 13.3 metres of climbing per kilometre and is awarded 4 points for the Audax Altitude Award Competition. (click on the link below for more details of the AAA award)!
http://www.aukweb.net/results/aaa/
---
START & CONTROL DETAILS
Event HQ will be in the Burnley, Lancashire.
Riders obtain proof of passage through a series of predetermined controls. Acceptable proof of passage requires independent evidence of time, date and control location. Acceptable forms include:
A timed signature of a controller designated by the organiser
A stamp, sticker or other distinct mark (inside the brevet card) provided by the event organiser and/or a controller
A printed receipt, with time, date and control location (usually from a cash register or ATM)
Other forms may be designated by the organiser, provided they are acceptable to AUK
Where a rider is unable to obtain proof of passage, an alternative form may be accepted at the organiser's discretion.
---
GETTING TO THE START
By car:
Burnley is easily accessible by car, being just 1-mile from junction 10, M65 (click on the link below for start map).
http://www.aukweb.net/official/orgs/h_edmap4.php?Gride=23-87
By train:
The nearest mainline railway station is Burnley Manchester Road, about 2-miles from the event start. However, be aware there are no trains on the morning of the event. Travellers arriving by train are advised to arrive the night before and book some accommodation somewhere (see below for further details about this).
ACCOMMODATION BEFORE THE START
There are a few B & Bs in or around Padiham.
The nearest Travelodge is Burnley, adjacent to jcn 10, M65 (2-miles). http://www.travelodge.co.uk
The nearest Premier Inn is also in Burnley (5-miles). http://www.premierinn.com
The nearest Mercure hotels are Foxfields Country Hotel, Billington (5-miles) and The Dunkenhalgh Hotel near Clayton-le-Moors (5-miles). http://www.accorhotels.com
The nearest Holiday Inn's are Burnley, jcn 10, M65 (2-miles) and Preston (19-miles). http://www.ichotels.com
The nearest IBIS is located at junction 1, M55, Preston north (21-miles). http://www.accorhotels.com
---
Enter?
Entry fee: £10.75 when entering online, non AUK/CTC/CUK members will see £3 automatically added to include temporary membership for insurance purposes!
N.B. entry fees are non-refundable and will be taken at the time of entry! The entry fee won't fluctuate during the course that entries remain open!
Your confirmation email, usually received from PayPal immediately after entering and paying the entry fee, guarantees you a place on the event! Online entrants will also usually receive e-mail confirmation of their entry from the organiser's within 72-hours of entering!
Click on the link below to enter:
Entry fee includes:
Brevet card with detailed route-sheet giving precise instructions
Validation with Audax UK (AUK) and Audax Club Parisien (ACP)
3rd party insurance for UK based riders
Any photograph's taken by the organiser/helpers during the event
Online entry link here:
https://www.audax.uk/login?returnUrl=/choose-a-ride/event-entry?eventId=9849
---
Fancy a chat?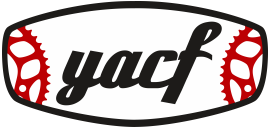 You'll find the Knock Ventoux 300 on Yet Another Cycling Forum (YACF). Just click on the link below to access the relevant discussion page:
https://yacf.co.uk/forum/index.php?topic=88341.0
---
Pictures from the 2021 edition








Photographs From The 2016 Edition below:
PHOTO'S FROM 2017 BELOW: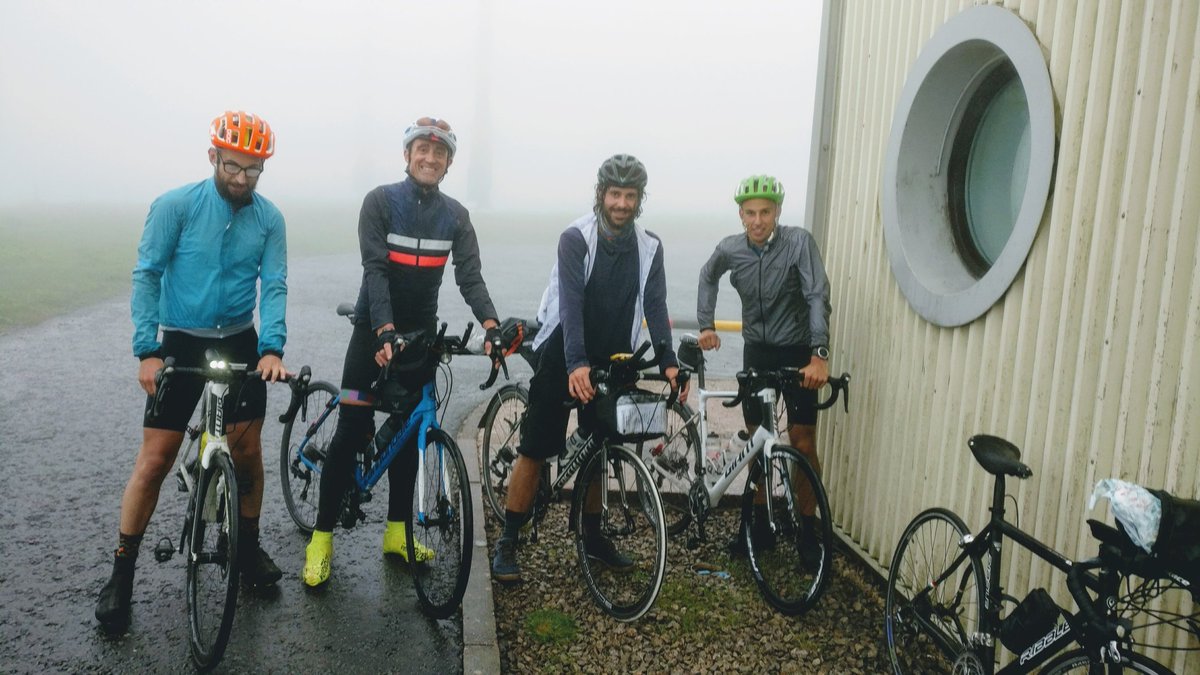 Pictures from the 2018 edition
"This is the greatest climb in the UK – this is our Mont Ventoux. It has no peers, there is no comparison. Great Dun Fell is simply unique".  –  Simon Warren, Author, Britain's Another Greatest 100 Climbs.