A 200 km Audax, long-distance cycling event from Lancashire to the Yorkshire Dales and back in a day.
Start: Pendleton, Lancashire
Date: Tuesday 29 September 2020
Time: 08:00 am
---
The Dales Delight 200 is a 203 km cycling event sanctioned by Audax UK (AUK), taking place on Tuesday 29 September 2020, starting and finishing in the village of Pendleton, Lancashire.
The event is a randonnee, not a race! Those taking part will have a maximum of 13-hours & 30-minutes to complete the challenging 203 km route.
---
OVERVIEW
Start by riding through the Ribble Valley before heading into the Yorkshire Dales National Park. Climb over the Old Coal Road and the Mallerstang Common as you follow the Settle – Carlisle Railway through the beautiful valleys of Yorkshire and Cumbria, offering spectacular views across to distant Westmorland.
Enjoy a cuppa n' cake and some fine Yorkshire Tea at any of the number of cafes at the Kirkby Stephen control before you head out again for the next leg climbing over Tailbridge Moor and back into the Yorkshire Dales, rewarded with a long descent into Swaledale.
After another café control at the picturesque village of Thwaite; you'll then have the ascents of Buttertubs Pass and Fleet Moss to overcome in quick succession, rewarded with some magnificent views from the summit of Yorkshire's highest road and an equally rewarding descent into Wharfedale, passing through picturesque little villages along the way.
Carry on into Littondale where you twice ride through the village of Arncliffe, a picturesque little village that was the setting for early episodes of the television soap opera Emmerdale Farm.
Malhamdale, with its limestone crags and miles and miles of drystone walls is the main focus of the last stage, as you climb over Malham Moor past the historic Malham Cove.
Overall, a wonderful days cycling with beautiful scenery covering some high and exposed moorland (roads), but also close enough to midsummer's day for maximum use of daylight.
Road through Mallerstang Common, Cumbria
How hilly is it?
The Dales Delight 200 has about 3600 metres of climbing spread over 203 km, equal to about 17.75 metres of climbing per kilometre. In Audax terms, this makes the event a "Grimpeur" (hilly), and is awarded 3.5 points for the Audax Altitude Award competition (click on the link below for more details of the AAA award)!
http://myweb.tiscali.co.uk/audaxaltitudeaward/
Elevation profile, Dales Delight 200
Ingleborough seen from Fleet Moss, north Yorkshire
---
START & CONTROL DETAILS
Riders obtain proof of passage through a series of predetermined controls. Acceptable proof of passage requires independent evidence of time, date and control location. Acceptable forms include:
A timed signature of a controller designated by the organiser
A stamp, sticker or other distinct mark (inside the brevet card) provided by the event organiser and/or a controller
A printed receipt, with time, date and control location (usually from a cash register or ATM)
Other forms may be designated by the organiser, provided they are acceptable to AUK
Where a rider is unable to obtain proof of passage, an alternative form may be accepted at the organiser's discretion.
The controls are located at:
Kirkby Stephen 84 km (open 10:48 – 13:36)
Thwaite 105 km (open 11:30 – 15:00)
Litton 152 km (open 13:04 – 18:08)
Malham 169 km (open 13:38 – 19:16)
---
GETTING TO THE START
By car:
The village of Pendleton is easily accessible from junction 31, M6. Just follow signs for the A59. There's about 30 parking spaces available in the adjacent car-park free on a Tuesday, within walking distance of the event start (click on the link below to see map):
http://www.aukweb.net/official/orgs/h_edmap4.php?Gride=20-519
By train:
Northern Rail serves Clitheroe railway station, which is within walking distance of the event start. However, be aware there are no trains on the morning of the event. Travellers arriving by train are advised to arrive the night before and book some accommodation somewhere (see below for further details about this).
ACCOMMODATION BEFORE THE START
There are a few B & Bs in and around Clitheroe.
The nearest Travelodges are Burnley, jcn 10, M65 (11-miles); Blackburn, jcn 4, M65 (15-miles) and Skipton (16-miles). http://www.travelodge.co.uk
The nearest Premier Inn's are Salmesbury, A59 (11-miles) and Burnley (13-miles). http://www.premierinn.com
The nearest Mercure Hotels are Foxfields Country Hotel, Billington (5-miles) and The Dunkenhalgh Hotel near Clayton-le-Moors (7-miles). http://www.accorhotels.com
The nearest Holiday Inn's are Burnley, jcn 10, M65 (10-miles) and Preston (16-miles). http://www.ichotels.com
The nearest IBIS is located at junction 1, M55, Preston north (19-miles). http://www.accorhotels.com
Road over Malham Moor, north Yorkshire
---
Enter?
Full entry details on the AUK website calendar page. Click on the link below to enter:
http://www.aukweb.net/events/enter/20-519/
Entry fee: £7.70 when entering online with PayPal through the AUK website. n.b. non AUK/CTC members will need to add £3 to include temporary membership for insurance purposes!
Entry fee includes:
Brevet card with detailed route-sheet giving precise instructions
Validation with Audax UK (AUK) and Audax Club Parisien (ACP)
Breakfast before the start (typically cereal/toast, tea/coffee/juice etc)
Refreshments at the finish (typically sandwiches & cakes)
Any photograph's taken by the organiser/helpers during the event
---
Fancy a chat?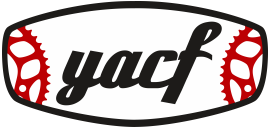 You'll find the Dales Delight 200 on Yet Another Cycling Forum (YACF). Just click on the link below to access the relevant discussion page:
https://yacf.co.uk/forum/index.php?topic=88798.0
---
What do previous riders think?
You can get a flavour of the ride by reading Peter Bond's ride report from the 2012 edition by just clicking on the link below:
https://yacf.co.uk/forum/index.php?topic=58167.0
Rider Adrian Hughes also completed a blog for the 2012 edition of the event, which can be found here:
https://ade2010lejog.wordpress.com/2012/03/18/dales-delight-200k-audax/
and from the 2014 edition here:
https://ade2010lejog.wordpress.com/2014/05/26/dales-delight-2014/
Check out Adrian's video footage of the event here:
---
"I must say the route was superb. very quiet roads and fantastic scenery"  –  Chris Crookes (2012).
"stunning scenery, a very impressive route"  –  Paul Revell  (2012)
---