Start: Bispham, Lancashire
Date: Friday 24 September 2021
 Start time: 10:00 pm
---
The  Glasgow  600 is a 602 km, long-distance cycling event sanctioned by Audax UK (AUK), taking place over the weekend of 24 – 26 September 2021.
The event is a randonnee, not a race. Those taking part will have a maximum of 40-hours to complete the challenging 602 km route.
---
Start with a night-ride up the A6 to Carlisle, ride through southern Scotland during the day, then ride down the A6 at night. Many commercial facilities, petrol stations and hotels along the route. Not too hilly but not pancake flat either (apart from the first and last 50 km). Just the 1 major hill (Shap Fell) to ride over in both directions.
---
START AND CONTROL DETAILS
Event HQ is the 1st Bispham scout hall, Devonshire Road, Bispham, Lancashire, FY2 0JT. Refreshments, including tea/coffee/juice will be available before the start and is included in the entry fee.
CONTROLS
Riders obtain proof of passage through a series of predetermined controls. Acceptable proof of passage requires independent evidence of time, date and control location. Acceptable forms include:
A timed signature of a controller designated by the organiser
A stamp, sticker or other distinct mark (inside the brevet card) provided by the event organiser and/or a controller
A printed receipt, with time, date and control location (usually from a cash register or ATM)
Other forms may be designated by the organiser, provided they are acceptable to AUK
Where a rider is unable to obtain proof of passage, an alternative form may be accepted at the organiser's discretion.
The controls are at:
Penrith 113 km (open: 01:46 – 05:32)
Well equipped 24-hour petrol station just before town centre.
---
Gretna Green 162 km (open: 03:24 – 08:48)
Welcome Break with 24-hour services with food for purchase.
———————————————————–
Abington 239 km (open: 05:58 – 13:56)
Welcome Break with 24-hour services with food for purchase.
————————————————————
Darnley: 302 km (open: 08:04 – 18:08)
24-hour McDonald's available. Petrol station also nearby.
————————————————————
Abington: 365 km (open: 10:10 – 20:20)
Welcome Break with 24-hour services with food for purchase.
---
Gretna Green 442 km (open: 12:44 – 03:28)
Welcome Break with 24-hour services with food for purchase.
---
Hackthorpe: 497 km (open: 14:34 – 07:08)
Food/sleep station. Free food available.
---
HOW TO GET TO THE START
By car:
Bispham is located on the west coast of Lancashire, approximately 3-miles north of Blackpool Tower. Bispham is easily accessible from junction 4, M55.
By air:
Please be advised that Blackpool Airport no longer operates passenger flights.
The nearest international airport is Manchester Airport, approximately 60-miles from the start location. Car hire is available from most of the major car rental companies. Alternatively, you can take a direct train to the Blackpool North station (see below).
By train:
The nearest railway station is Blackpool North Station, approximately 2.5 miles from the start. Northern Rail operates regular direct services to/from Manchester Airport (convenient for overseas riders – journey time about 1-hour, 40-minutes), and Preston (journey time about 30-minutes), where there are connections to London and Scotland.
---
ACCOMMODATION BEFORE THE START
Considering the event starts at 10:00 pm you probably won't require accommodation before the start. However, you'll find some hotel details below should you wish to spend a few days in or around Blackpool before or after the event.
Most of the chain hotels have some sort of hotel in or around Blackpool.
The nearest hotel to the start is the Premier Inn, located on Devonshire Road about 0.5-miles from the start.  http://www.premierinn.com
The nearest IBIS is located directly opposite Blackpool North Pier (3-miles). http://www.accorhotels.com
The nearest Travelodges are located at Blackpool south shore and Promenade (5-miles). http://www.travelodge.co.uk
There are a string of other hotels along the Blackpool Promenade too numerous to mention.
See http://www.visitblackpool.com for further details.
---
Enter?
Entry fee: £21.00 when entering online through PayPal. non AUK/CTC/CUK members will see £3 automatically added to include temporary membership for insurance purposes!
N.B. entry fees are non-refundable and will be taken at the time of entry! The entry fee won't fluctuate during the course that entries remain open!
Your confirmation email, usually received from PayPal immediately after entering and paying the entry fee, guarantees you a place on the event! Online entrants will also usually receive e-mail confirmation of their entry from the organiser's within 72-hours of entering!
Click on the link below to enter:
Online entry here:
https://www.aukweb.net/forms/onlineentryform.php?Ride=21-111
Entry fee includes:
Brevet card with detailed route-sheet giving precise instructions
Validation with Audax UK (AUK)
3rd party insurance for UK based riders
Some food before the start (typically cakes, tea/coffee/juice etc)
All food & drink at the Carlisle control (450 km)
Basic sleeping facilities (airbeds) at the Carlisle control at 450 km
Any photograph's taken by the organiser/helpers during the event
---
Fancy a chat?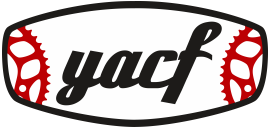 You'll find the Glasgow 600 on "Yet Another Cycling Forum" (YACF). Just click on the link below to access the relevant discussion page:
https://yacf.co.uk/forum/index.php?topic=104416.0
---